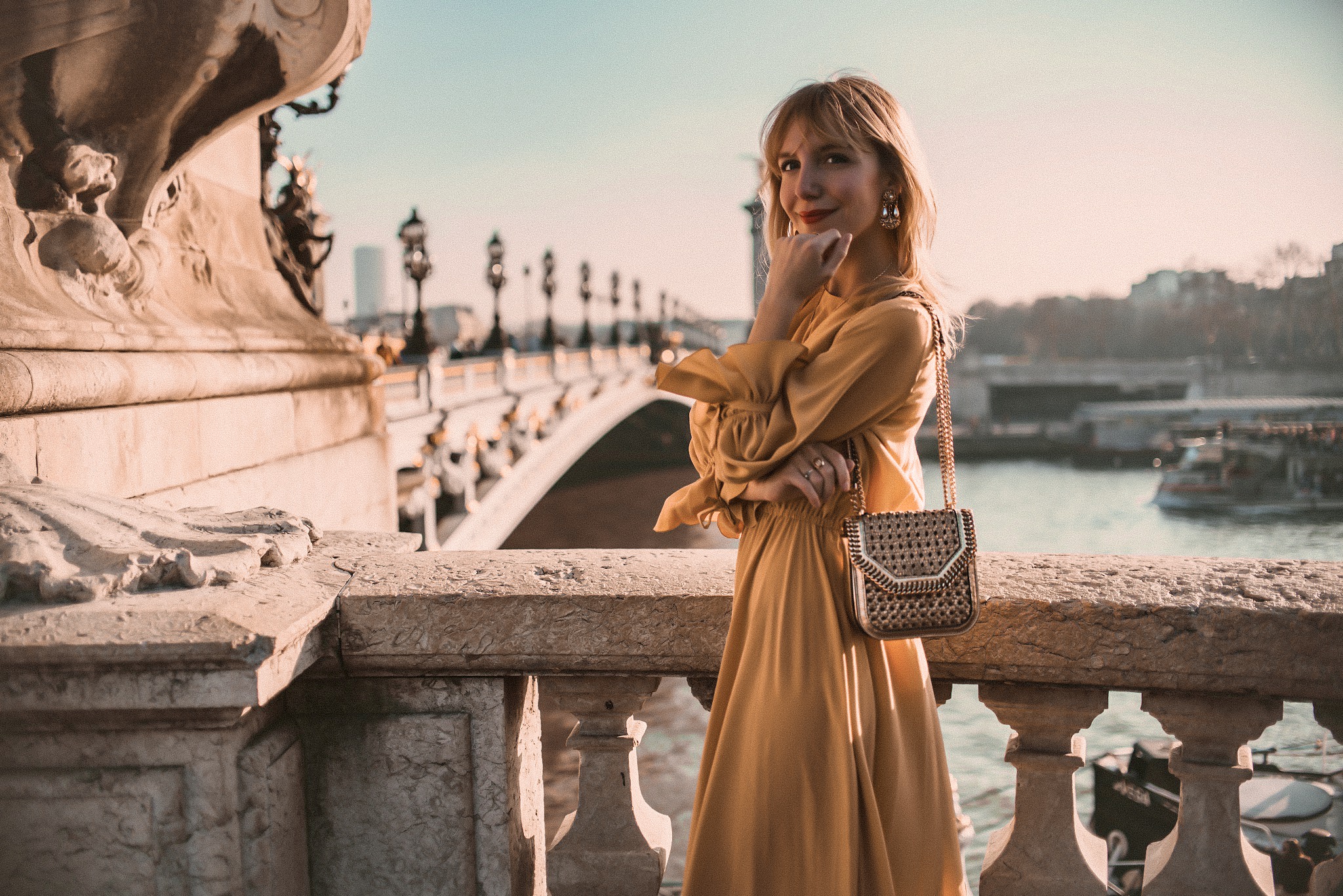 Hello my beauties !
As I've told you many times before, one of the biggest challenges I faced when I went into ethical fashion a few years ago was the lack of choice and fantasy in clothing.
Indeed, at this time sustainable fashion still remained something quite abstract for a great majority of people, who assimilated the ethical clothing to lack of style and rather shapeless cuts.
This situation has evolved these recent years (fortunately for me who loves fashion so much !), And I do not cease to be amazed when I see the evolution and the craze for sustainable fashion, which have been constantly rising for the 4-5 past years (when I switched from fast-fashion to slow-fashion).
Indeed there are more and more pretty brands that bloom everywhere, and to dress in a reasoned way has (I think) never been so easy !
That's why today I wanted to introduce one of my last big, big favorites in the matter : the french brand Instance.
Behind this pretty brand is Maud Gérard, a young french expat living in Milan who, with Instance, wanted to marry the timeless french style and elegance with a hint of italian boldness.
For my part I fell in love with Instance clothing at first sight ; I love their cuts both classic and polished, the variations of nude shades that can be found throughout the whole collection and the nobility of the fabrics used.
Lover of beautiful things, Maud's main leitmotiv when she created her Instance brand was indeed to create at the same time high-end fashion, in a very couture spirit, without losing sight of the ethical and sustainable side.
Thus each piece of the brand is made from luxurious fabrics (most often silk) sourced in France or Italy, and the production is made by hand, in the best workshops of Italy.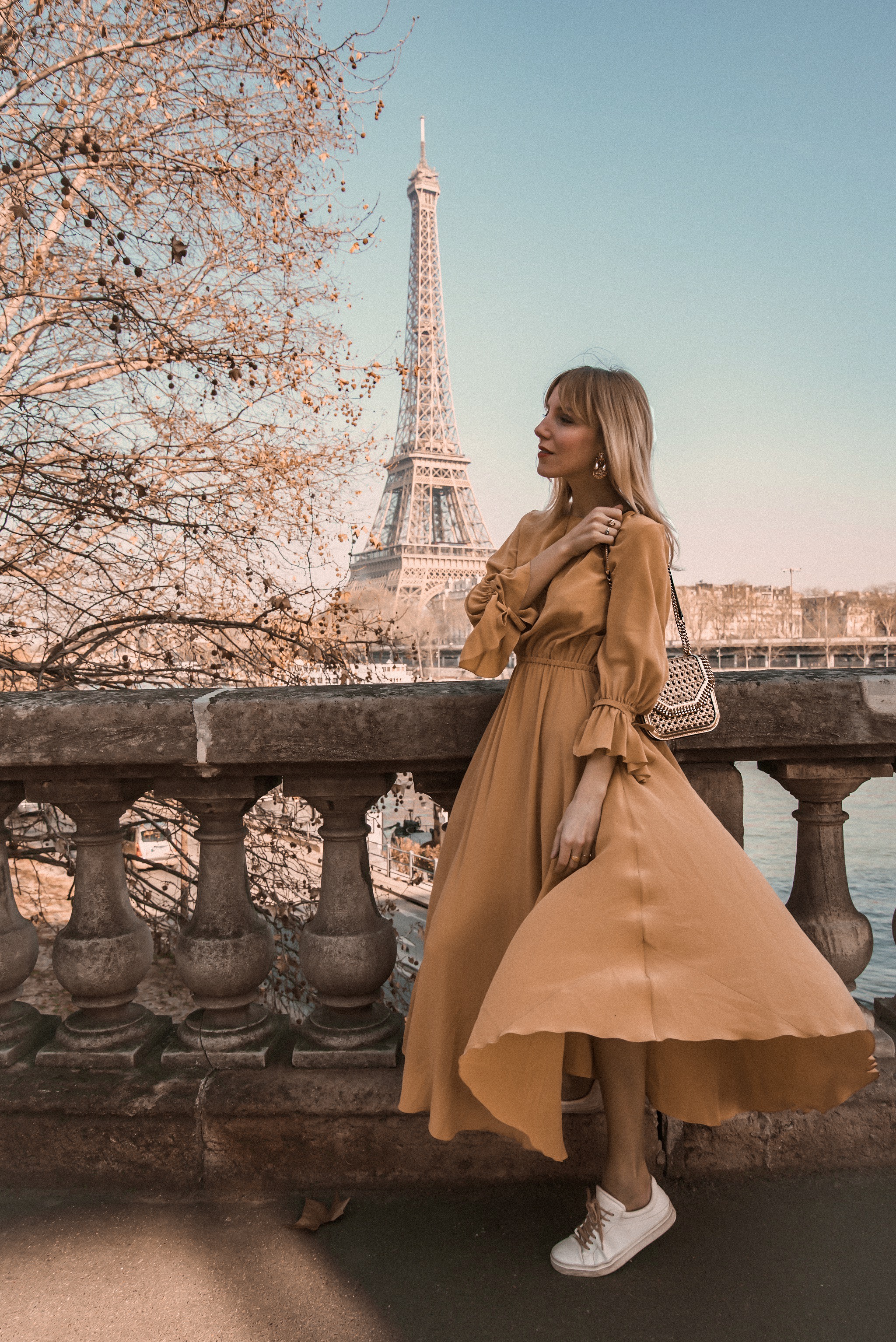 For my part I had the opportunity to discover two pieces of the first collection : the Alexandrine blouse and the Alina dress.
The first has become for me a true essential since I received it ; indeed if you know me a little through the blog and social networks, you already know that white ruffles tops are the basis of my dressing !
I also love the high collar of this Alexandrine blouse, which adds a nice romantic touch to the garment.
Regarding the Alina dress, I think it can be called THE dream dress ; the one with the perfect fit that enhances any silhouette, whose color flatters each skin tone while making us stand out, and whose details (including the delicate knots at the sleeves) transport us in the blink of an eye in another era.
I took advantage of my stay in Paris last weekend to shoot you two beautiful outfits with Instance clothing, I really hope that these beautiful shots will please you !
The products
– Alexandrine blouse, silk, ethically made in Italy, 249 euros, Instance
– Alina dress, silk, ethically made in Italy, 349 euros, Instance
(paid collaboration)
What about you ? Did you know the brand Instance ?