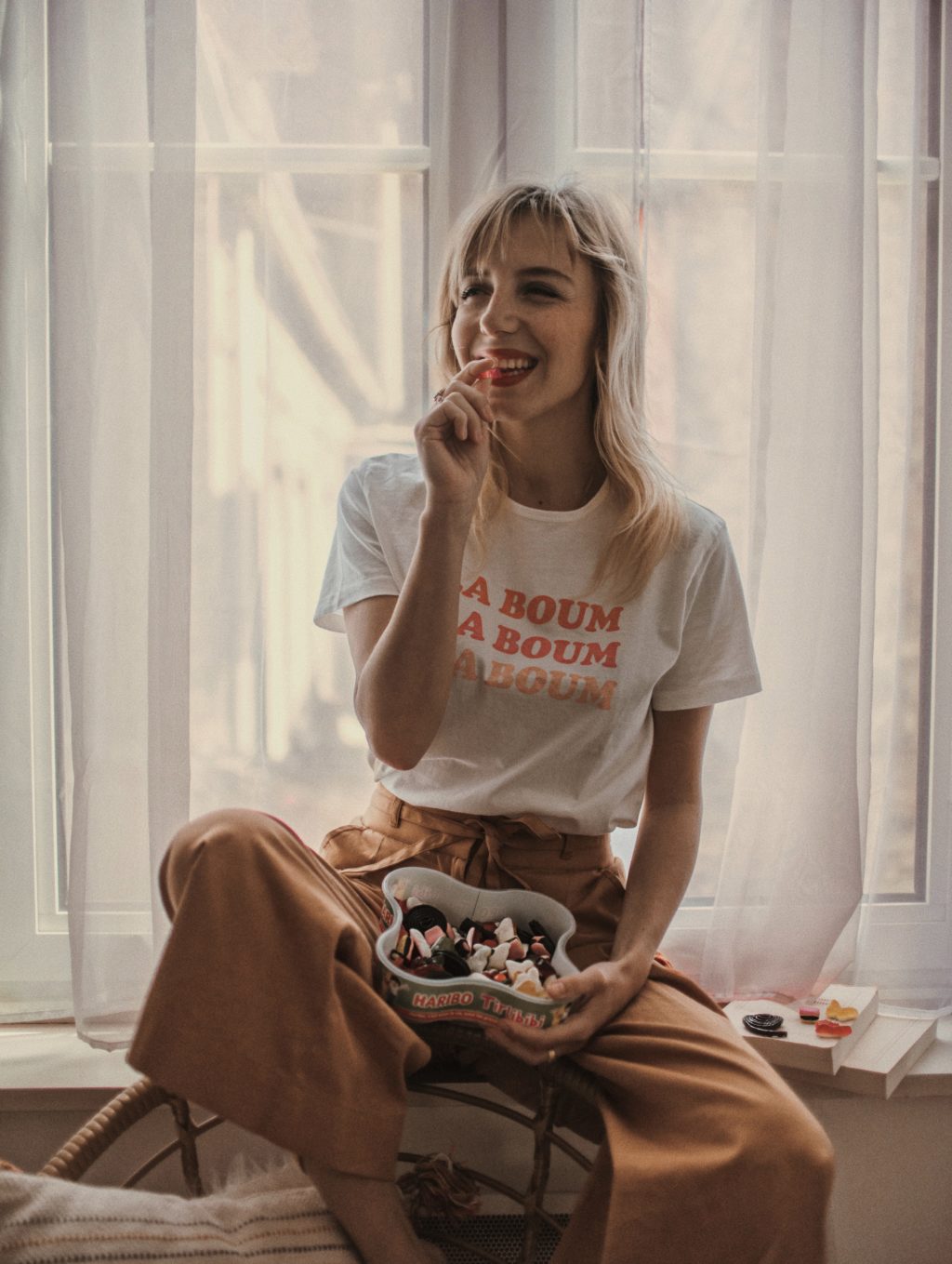 If there is one thing I've always loved each time I'm introduced me to a new sustainable brand, it's to discover the whole universe that its creator has instilled in his/her creations – whether it's consciously or not.
Because that's also what I find really great with niche brands : they are always full of personality and each offers its own style, inspirations and different influences !
And to be able to have a whole universe in mind when one dresses is in my opinion a real added value, far from the large sanitized brands that all offer the same thing just to be « trendy » !
So among the brands I love to follow on the networks (especially for the aesthetic and richness of their feed) we find the sustainable fashion brand PATiNE, with a very cool, vintage and feminine atmosphere that I really love.
So when the brand contacted me a few time ago to learn a little more about its concept and its beautiful creations, I jumped at the opportunity to ask them all my questions !
Happy reading ♥
☆ What's the concept of PATiNE ?
PATiNE :PATiNE wants to create a complete wardrobe of cool and super-conscious essentials that we want to wear for a long time. Our wish is to propose a new way to consume without giving lessons or guilt. We want to share our discoveries and knowledge with our customers, show them that it is important to consume less but better, to ask where their clothes come from. To achieve this, we devote a huge effort to the development of our materials, but also to the style and personality of our clothes because fashion, even responsible, must above all please and remain desirable, even with the years. A bit like love finally!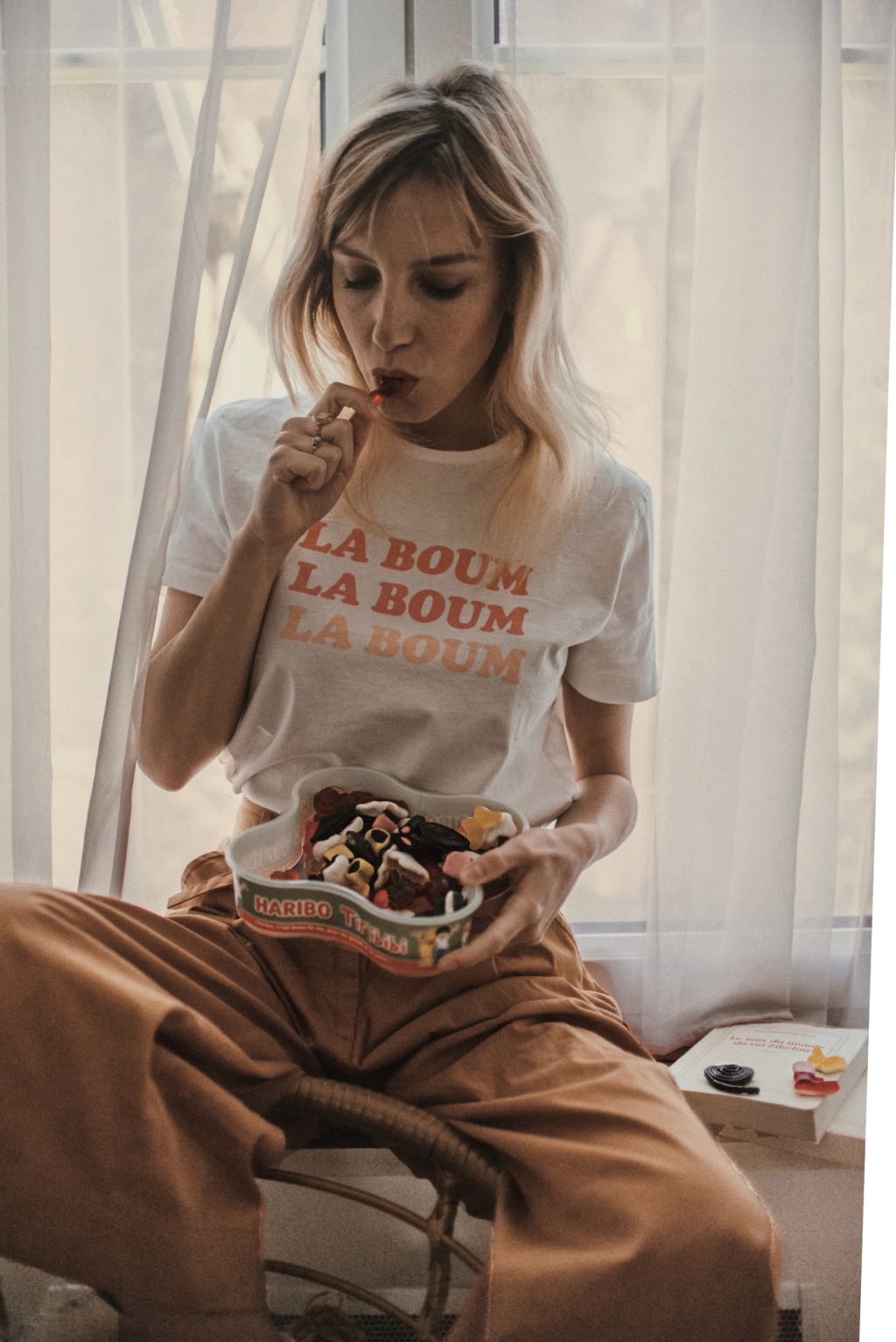 ☆ What was your professional experience before creating PATiNE ?
Charlotte (co-founder) : After my baccalaureate, I went to a business school. I started working as a deputy editor-in-chief of a fashion magazine, then in digital for major luxury brands. I then worked for 10 years at Sarenza at the head of marketing before taking the plunge and realize my dream of building my own brand by co-founding PATiNE.
☆ What has been the trigger for a more sustainable fashion ?
PATiNE : Over the years, our relationship with fashion had changed a lot, consumption patterns also changed, we quickly realized that it is no longer possible to consume fashion as we did ten years ago .
With PATiNE, we want to show that ethical and responsible fashion is not trendy or elitist, but the « regular » of tomorrow. And especially that it can be so very cool and beautiful 🙂
☆ Where did you get the idea to call your brand « Patine » ?
PATiNE : It was a bit obvious. In fact, PATiNE is above all a relation to quality, but also to time, to what wears nicely, to the things to which one attaches oneself.
☆ What are your inspirations for PATiNE's style ?
PATiNE : The pop-culture, the vintage and its very thick and textured T-shirts, the sexy feel good, our adolescence of the 90s. We find a lot of these references in our clothes. Our Anita bio acetate earrings refer to plastic dummies that we collected before, our denim is called Brenda in memory of our hours spent in front of Beverly Hills, our Kate tees remind us of our years wearing CK One fragrance… We want to create a joyous nostalgia around this time but in a updated version : that is to say with sustainable materials.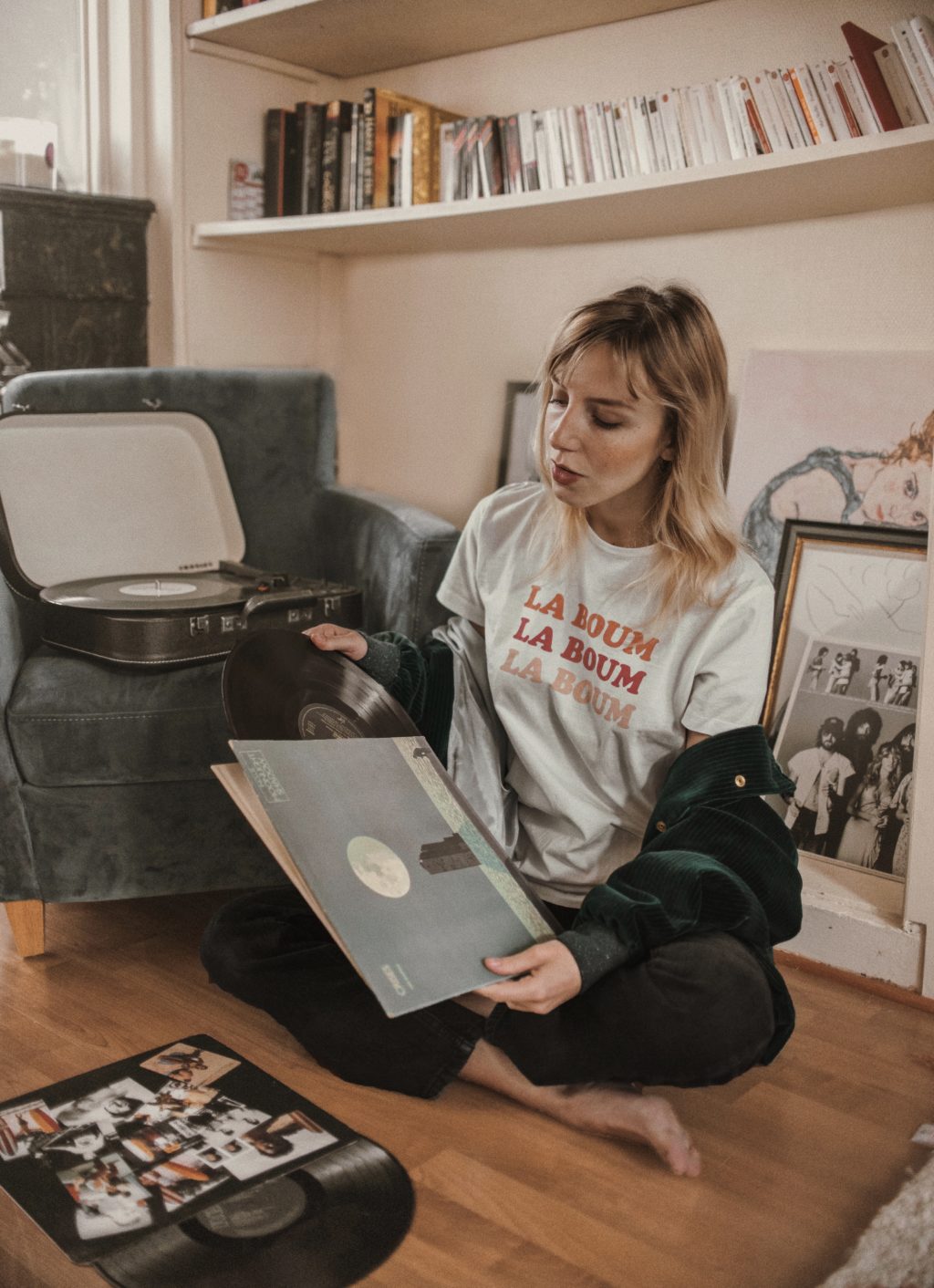 ☆ What makes PATiNE sustainable ?
PATiNE : We produce locally in Europe to limit our carbon footprint, in small quantities that are restocked (even if they can be sold out) rather than with large stocks, and we work a lot on the development of our materials. For each of them, we want to source the best components to meet our three values : to be beautiful, to age well and to have a minimal environmental impact.
For example the material of our WiLLiE tee-shirts. Our organic cotton is grown in Turkey, its long and thin fibers make it one of the most luxurious cottons in Europe. During spinning, the cotton residues that are usually rejected are reintegrated into the yarn, which allows us to have 40% recycled organic cotton. The yarn is then knitted in Portugal in 180 grams thick jersey and the whole process is GOTS certified.
To visualize our progress, we measure the ecological impact of each of our clothes. We calculate the amount of water used, the pollution of the generated water and the carbon dioxide produced throughout the life cycle of the garment as well as the savings compared to a conventional garment.
☆ Do you have daily sustainable actions ?
PATiNE : – Sort your garbage: it costs nothing and it's easy.
– Avoid as much as possible disposable products and packaging
– Buy vintage rather than fast fashion in case of emergency consumption !
– Eat season and local.
– Switch off the electrical devices that remain on standby
☆ What is your favorite PATiNE piece of clothing ?
PATiNE : our Willie Cool « La Boum » ; it's the piece of clothing that got us started and made us famous. A thick, textured tee like our favorite vintage tees, made of 100% organic/recycled jersey, and a print filled with memories you'll never tire of.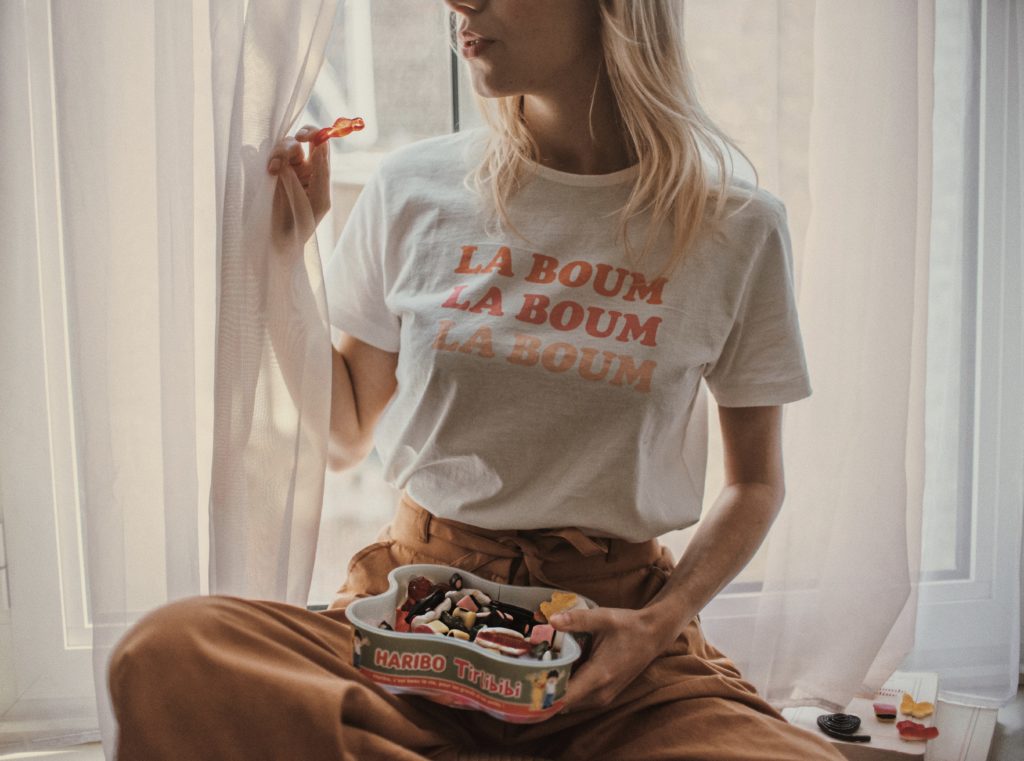 ☆ What are your projects for PATiNE ?
PATiNE : We develop fabric after fabric, if it's liked, we decline the fits and the colors to have a complete dressing in 10 years. Recently, we released our first heather grey in an exclusive, ultra-conscious jersey : organic cotton, refibra and tencel. Our Brenda denim in recycled cotton and lyocell is back in May, after the first production was sold out in 6 hours. We have several projects for back to school… and new collabs arrive too, ideas are not lacking, but we are still a micro team, and t's still better to do less but well !
☆ Where can we shop PATiNE clothing ?
PATiNE : The clothes are sold exclusively on the website to offer superb quality at affordable prices, or as part of exclusive collaborations. Selling online is also a huge advantage for us, we can easily tell the story of our clothes (the manufacturing process, materials, origins etc.). The editorial part is indispensable in our approach, it also serves us to transmit our values and our messages, to educate our customers on the « better dressing ». Ah and right now, we are also at Galeries Lafayette Haussman as part of their animation Go For Good 🙂
Thank you to the PATiNE team for their answers ♡
The products
I'm wearing the tee Willie cool La Boum – ethically made in Portugal, in an exclusive jersey made from 60% organic cotton, 40% recycled organic cotton (paid collaboration with PATiNE)
What about you, did you know the brand PATiNE ?